"No bridge lol mines 900 kegs inshallah landing 1 week," reads the answer.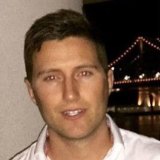 Associated: "Oh, no way you can see how came hoppo in the picture."
An alleged accomplice of Baluch, according to police, was Mende Trajkoski, who came to the attention of the authorities for playing $ 166 million as a high roller at Sydney's Star casino for 13 years, despite working as a part-time courier.
At the end of May, the police claim that the syndicate was convinced that it had succeeded in the large consignment of cocaine. But it had been intercepted by the U.S. Coast Guard off the coast of South America in April, and the cargo was replaced with a "sham load" sent to the intended delivery address in NSW. After the shipment was accessed, police raided and arrested all those allegedly involved.
Baluch is also facing three different charges of importing a commercial quantity of a banned substance for an alleged scheme that brings in smaller amounts of cocaine via air freight. An alleged accomplice, businessman Bennet Schwartz in the eastern suburbs, was arrested and charged Friday and has been facing questioning over a meeting with Baluch a few hours before his disappearance.
Loading
"He has not provided any information on Baluch's location at this time, but investigations are ongoing with our NSW police force partners in this investigation into Baluch's whereabouts," Australian Federal Police Inspector Matthew Parsons said on Saturday.
Baluch's apparent wealth and connections – he has reportedly talked about having access to $ 30 million in personal capital and positioning to control the local cocaine market, which Herald revealed Thursday – were the key reasons why police had opposed his bail application.
In late May, he told a colleague that he himself was able to pay for 500 kg of cocaine and said: "I have money to cover the load", it is claimed in police documents.
Less than four days after being given bail by a judge at Sydney Central Local Court, Baluch disappeared. When he broke his ankle monitor around 10.40pm on Monday night, he started trying to flee Australia, police say.
Almost a week later, he is still at large. Police have appealed to the public for information, revealing his travels in the hours after the tracker was disabled.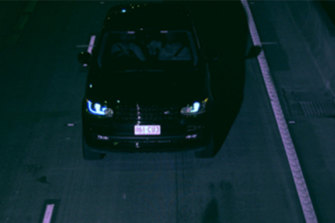 Around 2:30 a.m. Tuesday morning, investigators believe he was hiding in the back seat of a black Range Rover heading east on the M4 at Concord.
"I can confidently tell you that he is very, very focused on leaving the jurisdiction, and I can confidently tell you that he is seeking help from those who want to fly him out of NSW and out of the country," the detective organized Rob Critchlow. crime group chief, said Wednesday.
Police believe Baluch, whose parents migrated to Australia from Afghanistan, is still in Australia and they are hoping to recapture him. If he manages to get abroad, repatriation can be extremely difficult. Police say he has staff and relatives in Serbia and the United Arab Emirates, although his exact travel plans are unknown.
Baluch's alleged activities in the underworld could have come as a shock to those familiar with the now-closed restaurants Cervo in Northbridge and Manly Pizza and Wine, which he once owned, and the Baluch family's other restaurants and cafes.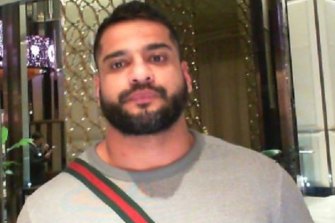 A person who has previously had professional dealings with Baluch says he came across as a practical business owner who did not appear to be involved in anything unfortunate.
A Baluch family property in Newport is now set to be lost to the government after it was offered $ 4 million in security in his successful bail application.
Baluch's relatives and well-known employees, such as Schwartz, have been subjected to intense pressure and control by the authorities as part of the national effort to find him.
The family is not charged with any misdemeanor and there is no indication that they were involved in his alleged activities.
The Morning Edition newsletter is our guide to today's most important and interesting stories, analyzes and insights. sign up here.