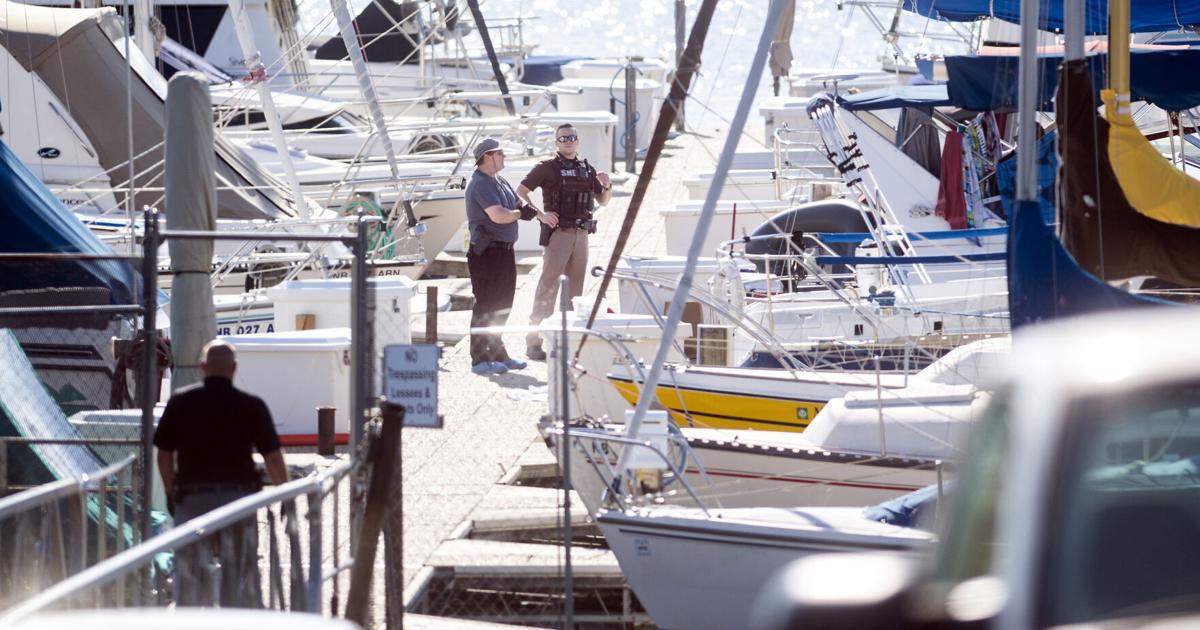 Lancaster County Sheriff's deputies arrested a man Saturday night on suspicion of Tuesday's late-night shooting death of Benjamin J. Case at Branched Oak Lake.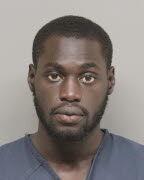 Taban Rik, 22, was arrested and charged with first-degree murder just before 9 p.m. He was also charged with use of a firearm to commit a felony, possession of a deadly weapon by a prohibited person, and making terroristic threats.
He was booked into Lancaster County Jail.
Deputy Chief Ben Houchin said deputies located Rik near 27th and O Streets. Rik was taken into custody without incident in the parking lot of Nguyen Vapes, 2645 O St.
Case, 42, died after being shot on his boat Tuesday night, Sheriff Terry Wagner said.

UPDATE: Sheriff identifies man shot, killed on boat at Branched Oak Lake
Wagner said deputies were dispatched to the lake's marina, south of West Davey Road and Northwest 98th Street about 20 miles northwest of Lincoln, after a man walked onto Case's boat and fired two rounds just before 11:30 p.m. Tuesday.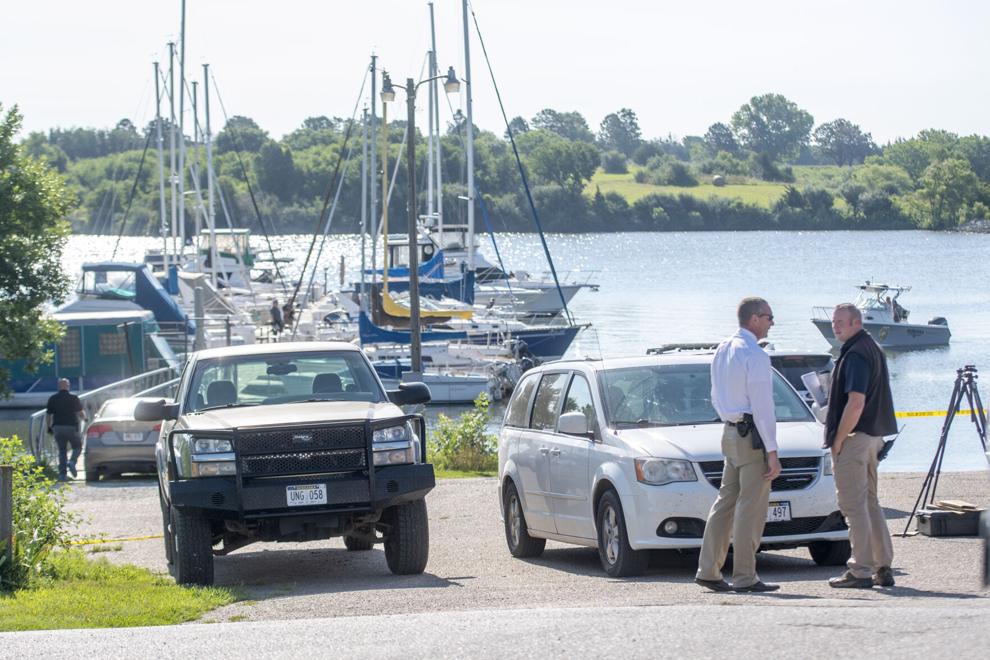 Case and four friends were inside the boat's cabin when they felt the man walk onto the boat's deck, Wagner said. Case opened the cabin door and was immediately shot twice with a handgun. He died at the scene.

Lincoln police arrest five suspected robbers in overnight holdups
The other two men and two women jumped off the boat into the water to escape and were uninjured, Wagner said. The suspect — who did not fire toward the others — left the lake area in a vehicle.
Rik has prior convictions of terroristic threats and burglary after being arrested for a string of armed robberies in 2018. He was released from prison in late March.
Houchin said the investigation is ongoing. Anyone with additional information is urged to contact the Lancaster County Sheriff's Office at (402) 441-6500.
Tom Casady's list of the 10 most infamous crimes in Lincoln history
Crimes of the times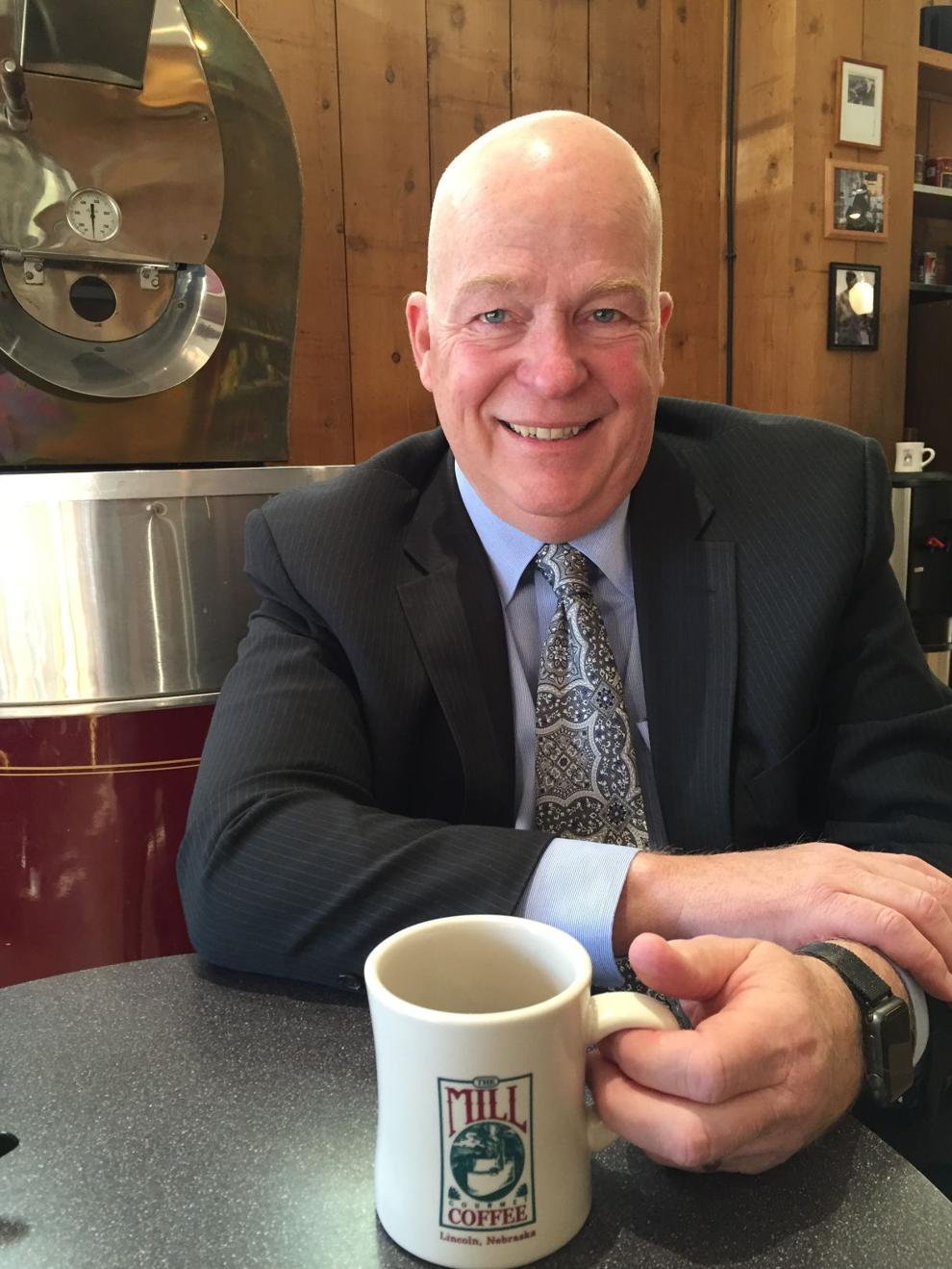 This is simply one man's perspective from the early 21st century (first written in 2010). I had to make a decision about crimes that occurred at locations that are inside the city today, but were outside our corporate limits at the time they occurred. I chose the latter.
Before beginning, though, I have to deal with three crimes that stand apart: the murders of three police officers in Lincoln. I'm not quite sure how to place them in a list. They all had huge impacts on the community, and on the police department in particular. Because these are my colleagues, I deal with them separately and in chronological order.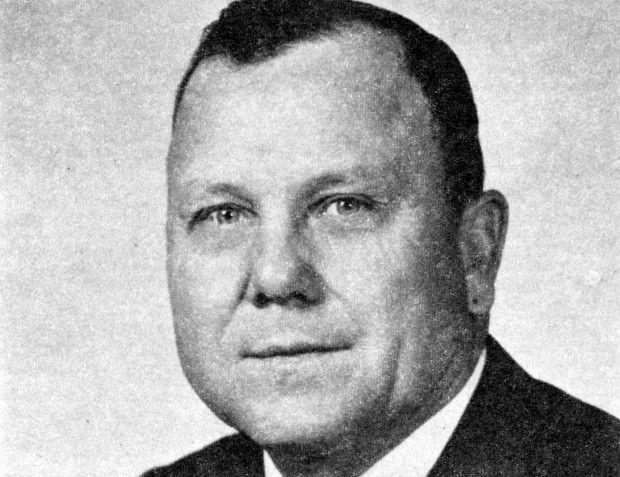 No. 1: Starkweather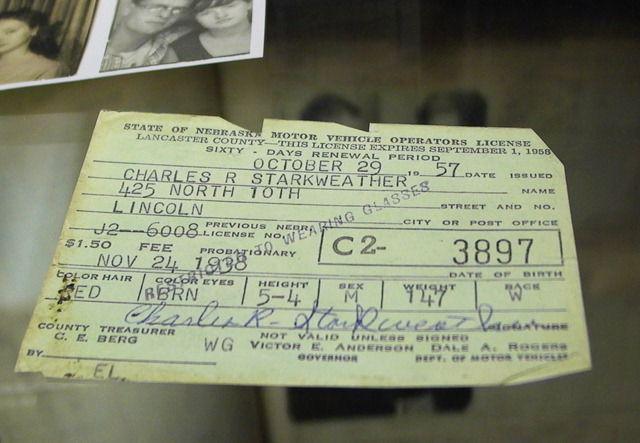 The subject of several thinly disguised movie plots and a Springsteen album, the Starkweather murders are clearly the most infamous crime in Lincoln's history — so far. One of the first mass murderers of the mass media age, six of Charles Starkweather's 11 victims were killed inside the city of Lincoln, and the first was just on the outskirts of town. I didn't live in Lincoln at the time, but my wife was a first-grader at Riley Elementary School and has vivid memories of the city gripped by fear in the days between the discovery of the Bartlett murders and Starkweather's capture in Wyoming.
The case caused quite an uproar. There was intense criticism of the police department and sheriff's office for not capturing Starkweather earlier in the week after the discovery of the Bartletts' bodies. Ultimately, Mayor Bennett Martin and the Lancaster County Board of Commissioners retained a retired FBI agent, Harold G. Robinson, to investigate the performance of local law enforcement. His report essentially exonerated the local law officers and made a few vanilla recommendations for improving inter-agency communication and training.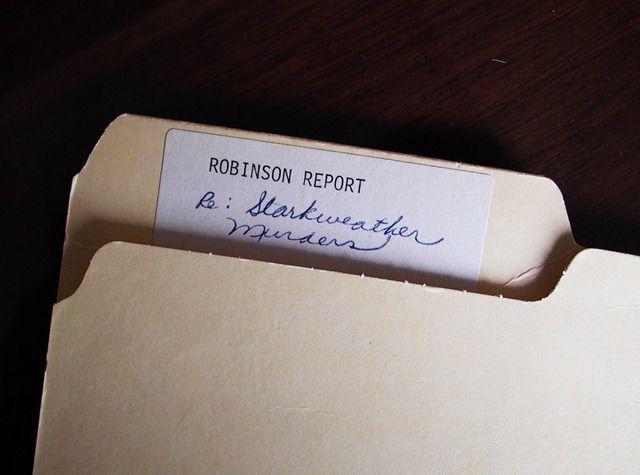 No. 2: Lincoln National Bank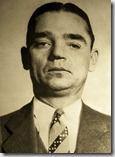 On the morning of Sept. 17, 1930, a dark blue Buick carrying six men pulled up in front of the Lincoln National Bank at the northwest corner of 12th and O streets. Five of the men entered the bank, while a sixth stood outside by the Buick, cradling a machine gun. Observing the unusual events, a passerby called the police. The officer who responded, Forrest Shappaugh, was casually instructed by the machine-gun-toting lookout to just keep going, which he wisely did. Returning with reinforcements, he found that the robbers had already made good on their getaway, netting $2.7 million in cash and negotiable securities.
Ultimately, three of the six suspects were arrested. Tommy O'Connor and Howard Lee were convicted and sentenced. Jack Britt was tried twice but not convicted by a hung jury. Gus Winkeler, a member of Al Capone's gang, winged a deal with County Attorney Max Towle to avoid prosecution in exchange for orchestrating the recovery of $600,000 in bearer bonds. The following year, Winkeler was murdered in Chicago, the victim of a gangland slaying. The final two robbers were never identified.
No. 3: The Last Posse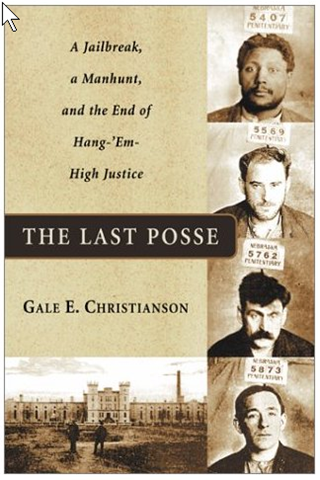 My first inkling about this crime came when I was the chief deputy sheriff. One of my interns, a young man named Ron Boden (who became a veteran deputy sheriff), had been doing some research on Lancaster County's only known lynching, in 1884. I came across a reference in the biography of the sheriff at the time, Sam Melick, to the murder of the Nebraska Penitentiary warden and subsequent prison break. Melick had been appointed interim warden after the murder and instituted several reforms.
Several years later, a colleague, Sgt. Geoff Marti, loaned me a great book, Gale Christianson's "Last Posse," that told the story of the 1912 prison break in gory, haunting and glorious detail.
No. 4: Rock Island wreck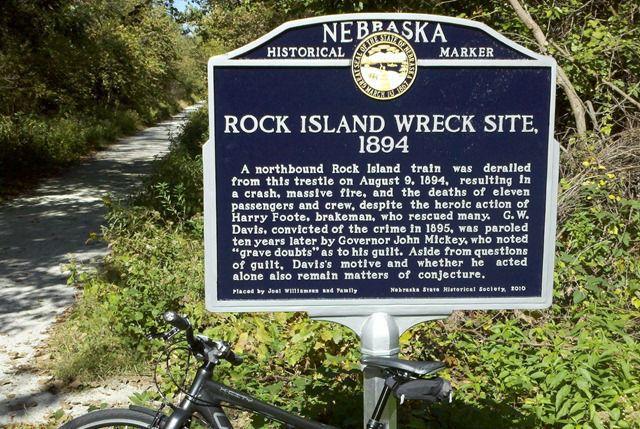 The Aug. 10, 1894, wreck of a Rock Island train on the southwest outskirts of Lincoln was almost lost in the mist of time until it was resurrected in the public consciousness by author Joel Williams, who came across the story while conducting research for his historical novel, "Barrelhouse Boys."
The wreck was determined to be the result of sabotage to the tracks, perhaps an attempt to derail the train as a prelude to robbery. Eleven people died in the crash and ensuing fire, making this a mass murder, to be sure. G.W. Davis was arrested and convicted of the crime but later received a full pardon. The story was told in greater detail earlier this year by the Lincoln Journal Star.
No. 5: Commonwealth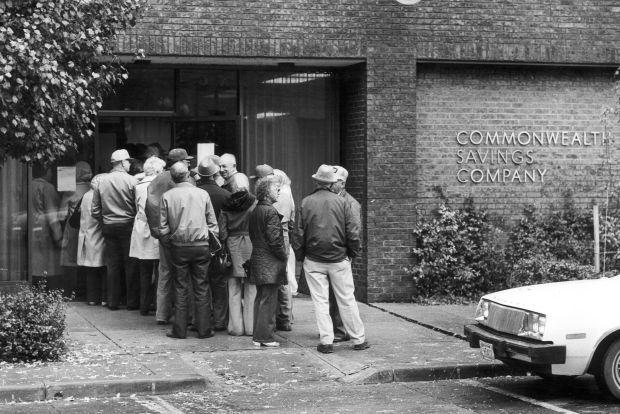 On Nov. 1, 1983, the doors to Nebraska's largest industrial savings and loan company were closed and Commonwealth was declared insolvent. The 6,700 depositors with $65 million at stake would never be fully compensated for their loss, ultimately receiving about 59 cents on the dollar for their deposits, which they all mistakenly believed were insured up to $30,000 through the Nebraska Depository Insurance Guaranty Corporation, which was essentially an insurance pool with assets of only $3 million.
The case dominated Nebraska news for months. The investigation ultimately led to the conviction of three members of the prominent Lincoln family that owned the institution, the resignation of the director of the State Department of Banking and the impeachment of the Nebraska attorney general and the suspension of his license to practice law. State and federal litigation arising from the failure of Commonwealth drug on for years.
No. 6: Candice Harms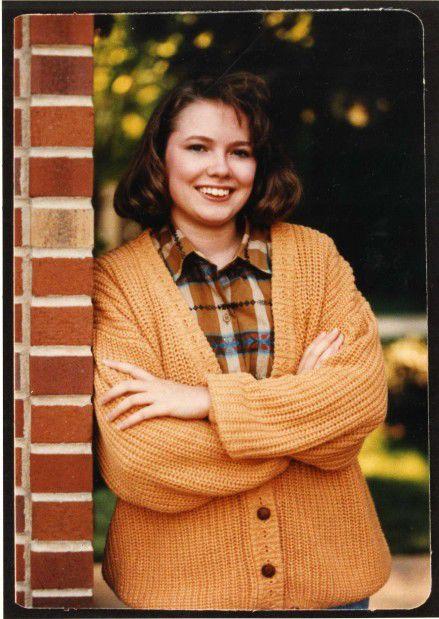 Candi Harms never came home from visiting her boyfriend on Sept. 22, 1992. Her parents reported her as a missing person the following morning, and her car was found abandoned in a cornfield north of Lincoln later in the day. Weeks went by before her remains were found southeast of Lincoln.
Scott Barney and Roger Bjorklund were convicted in her abduction and murder. Barney is in prison serving a life term. Bjorklund died in prison in 2001. Intense media attention surrounded the lengthy trial of Roger Bjorklund, for which a jury was brought in from Cheyenne County as an alternative to a change of venue. I have no doubt that the trial was a life-changing event for a group of good citizens from Sidney, who did their civic duty.
No. 7: Jon Simpson and Jacob Surber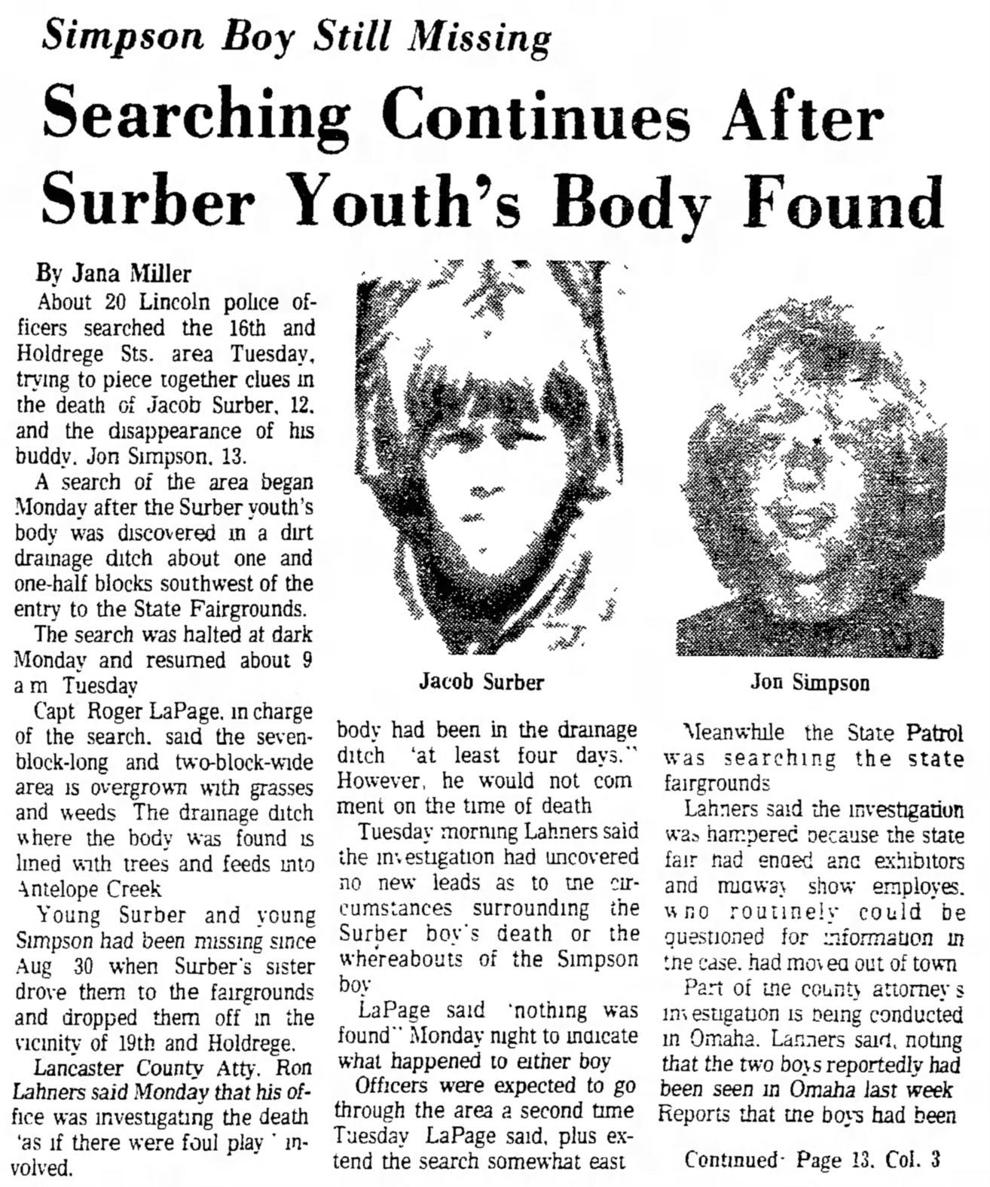 A parent's worst nightmare unfolded in September 1975 when these two boys, ages 12 and 13, failed to return from the Nebraska State Fair. The boys were the victims of abduction and murder. The case was similar to a string of other murders of young boys in the Midwest, and many thought that these cases were related — the work of a serial killer. Although an arrest was made in the case here in Lincoln, the charges were eventually dismissed. William Guatney was released and has since died.
No. 8: John Sheedy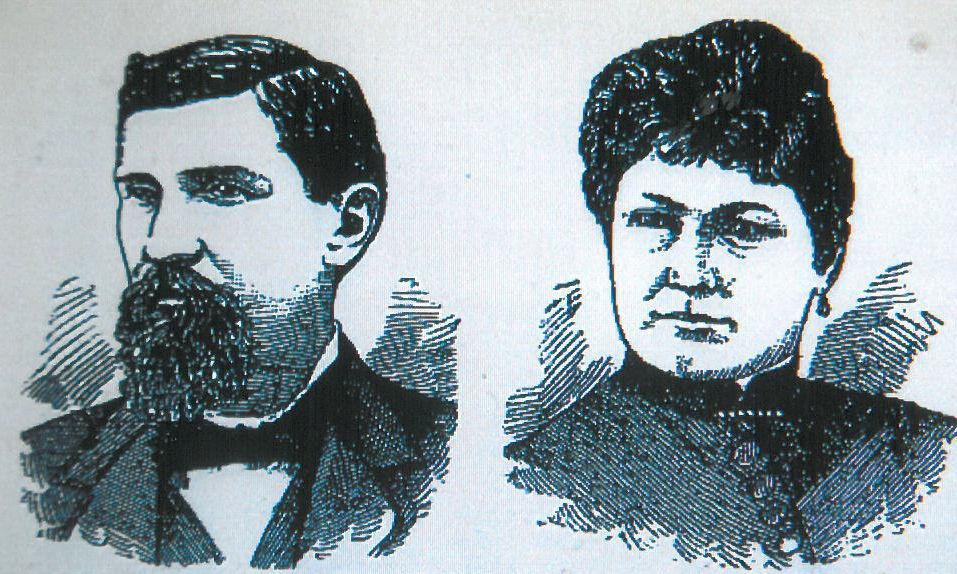 Saloon and gambling house owner John Sheedy was gunned down outside his home at 1211 P St. in January 1891. The case of Sheedy, prominent in Lincoln's demiworld, became the talk of the town when his wife, Mary, and her alleged lover and accomplice, Monday McFarland, were arrested. Both were acquitted at trial. The Sheedy murder is chronicled in a great interactive multimedia website, Gilded Age Plains City, an online version that builds upon an article published in 2001 by Timothy Mahoney of the University of Nebraska.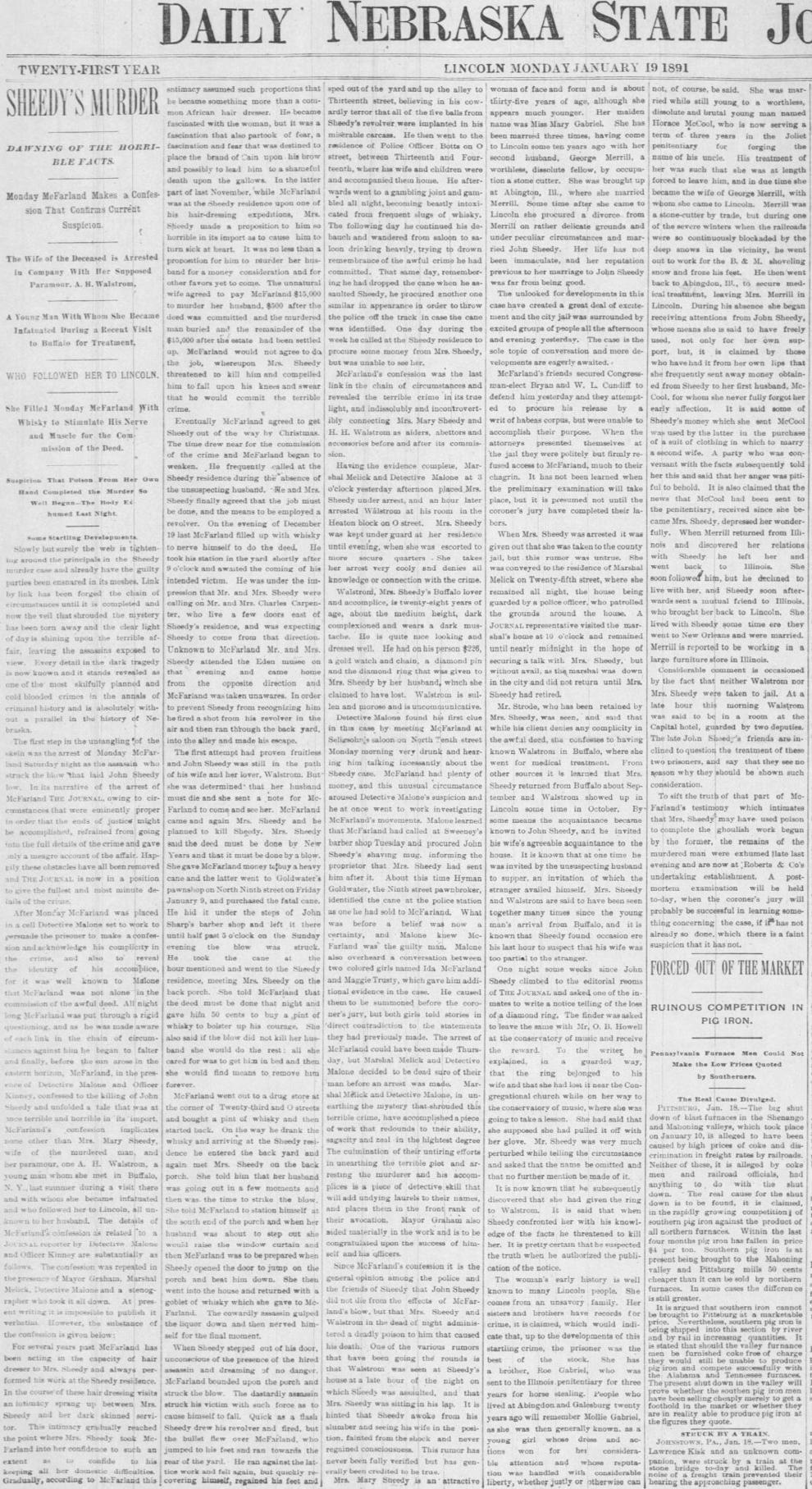 No. 9: Patricia McGarry and Catherine Brooks
The bodies of these two friends were found in a Northeast Lincoln duplex in August 1977. Their murderer, Robert E. Williams, was the subject of a massive Midwest manhunt during the following week. Before his capture, he committed a third murder in Sioux Rapids, Iowa, and raped, shot and left for dead a victim who survived in Minnesota. He is the last man to be executed in Nebraska, sent to the electric chair in 1997.
No. 10: Judge William M. Morning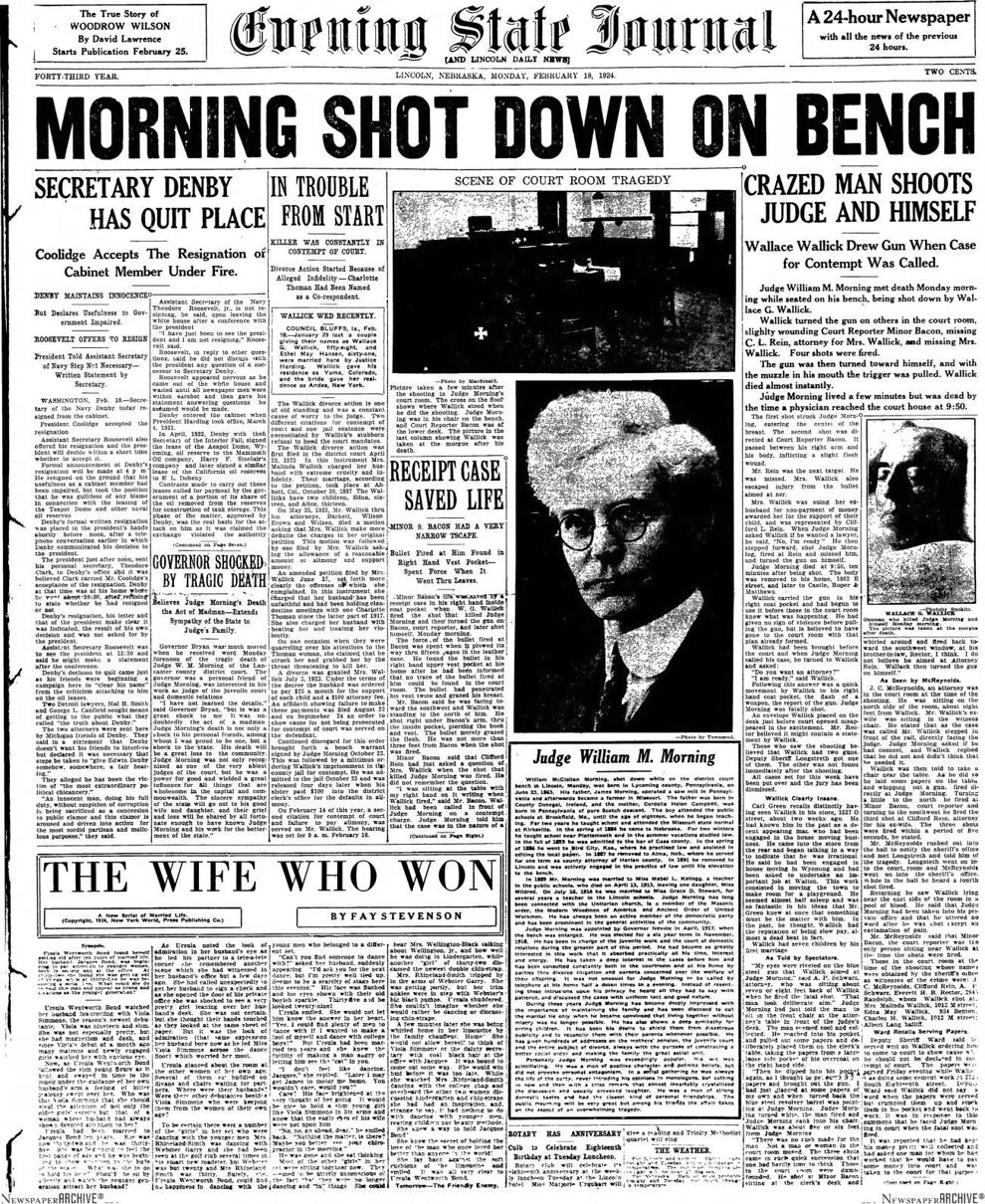 District Court Judge William Morning was murdered in February 1924. He was shot on the bench by an unhappy litigant in a divorce case. His court reporter, Minor Bacon, was also shot, but a notebook in his breast pocket deflected the bullet and saved his life.
Many other crimes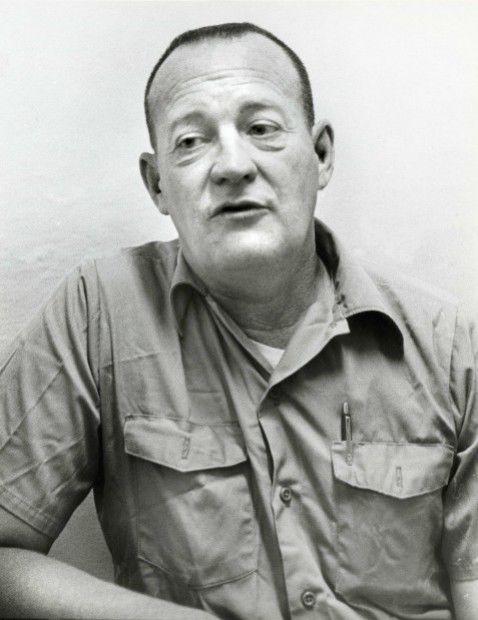 Choosing Lincoln's 10 most infamous crimes was a challenge. Although the top two were easy, the picture quickly became clouded. We tend, of course, to forget our history rather quickly. Many of the crimes I felt were among the most significant are barely remembered today, if not completely forgotten.
Some readers will take issue with my list. In choosing 10, here are the others I considered, in no particular order. They are all murders:
Reach the writer at 402-473-7241 or jthompson@journalstar.com