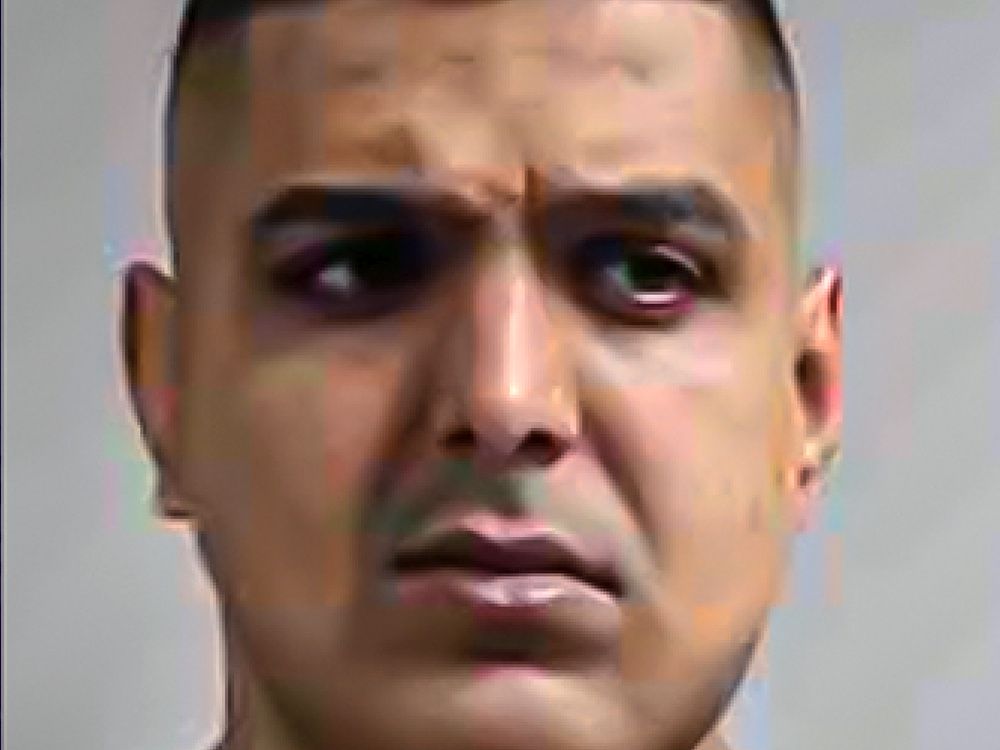 Meninder Dhaliwal, 29, and a second man were shot on Sunday afternoon in the resort community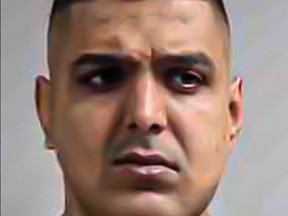 Article content
The brother of a gangster shot dead in Vancouver's Coal Harbour was gunned down outside a Whistler hotel Sunday.
Article content
Gruesome video of Brothers Keepers gangster Meninder Dhaliwal, 29, and a second man lying face down began circulating shortly after the midday shooting in a busy commercial area in Whistler.
Sources confirmed that Dhaliwal, whose brother Harb was killed in Vancouver last year, is killed. The condition and identity of the second victim has not been confirmed.
So far neither Whistler RCMP nor the Integrated Homicide Investigation Team has released any details.
People in the area told Postmedia the shooting took place near the Sundial Hotel and that Whistler had been locked down. And they said a car was later found burning at Creekside — the hallmark of recent gangland murders has been a suspect car torched after the hit.
Article content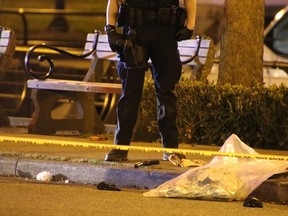 Meninder was with his brothers Harb and Barinder when Harb was killed outside a posh Coal Harbour restaurant in Vancouver in April 2021.
Meninder chased the hitman for two blocks and then stabbed him in the eye, but was never charged in the assault.
The accused hitman, Francois Gauthier, pleaded guilty to second-degree murder last month and was sentenced to life in prison with no possibility of parole for 20 years.
Both remaining brothers, Barinder and Meninder, were among six gangsters featured on a warning poster by Vancouver Police in May 2021.
Chief Adam Palmer said at the time that "the photos that we're releasing today represent those who pose significant public safety risks here in the City of Vancouver," Palmer said. "They not only pose a risk to their friends, families and acquaintances, but they also pose a risk to people who don't even know them … every time they go to the gym, they go shopping, they go to the grocery store, a restaurant, or a bar."
Article content
Palmer said that, in all six cases, it's "highly likely that a rival gangster will try to target them with extreme violence. And we know these violent acts are happening brazenly in public places in broad daylight in crowded areas."
Meninder was also suspected of possessing a firearm near the Surrey clubhouse of the Hardside Hells Angels chapter in November 2020. But he was never charged.
Two loaded guns were found inside a Jeep in which Meninder and Hells Angel prospect Gurpreet Dhaliwal were in when it crashed  a few blocks from the clubhouse.
When firefighters arrived just after 8 a.m., Meninder, believed to have been driving, had fled. Gurpreet was at the scene wearing his Hells Angels prospect vest. He was also found with a small bag of what was believed to be cocaine and "visible white powder on his nostrils."
Article content
"The police found two cans of vodka soda and two firearms in the Jeep. One firearm was on the floor of the driver's seat and the other was on the floor of the front passenger seat. Both firearms were fully loaded semi-automatic pistols with prohibited magazines," Appeal Court Justice Anne MacKenzie said in a ruling last month.
"Meninder's fingerprint was located on the magazine of the firearm found on the passenger side. Neither Meninder nor Gurpreet possessed a valid firearms licence."
A search warrant police obtained for the biker clubhouse, where both men had been before the crash, was thrown out by the B.C. Supreme Court. Last month, the Appeal Court upheld that decision.
MORE TO COME …