There are calls today for tougher airport screening of people returning from Indonesia as a new report warns a foot and mouth outbreak could cost the Queensland economy $1.1 billion and 34,000 jobs.
Nationals leader David Littleproud told Today this morning Australian travellers to Indonesia should be banned from returning with food products.
A foot and mouth outbreak is currently sweeping through Indonesia's farming sector.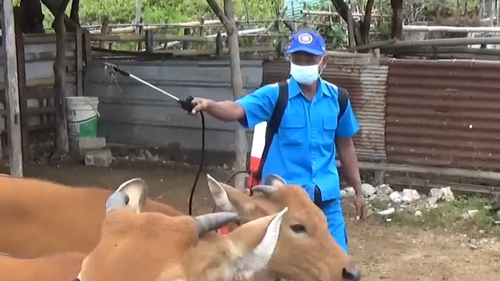 "We have said that they should stop people coming back from Indonesia with food product. That would make it a lot easier on our biosecurity officers," Littleproud said.
But the Nationals leader remained cautious about supporting calls for the border with Indonesia to be be closed.
"I have said it has to be predicated by science.
"What is that threshold question … If we do have to pull that trigger, we need to say to the Indonesians, this is the point. We're over there now."
Littleproud was speaking as a report by Regional Development Australia Central, predicted western Queensland would face a huge impact if foot and mouth breaks out.