Good evening, SoCal. We end the day for you with the most important stories you need to know and your weather forecasts.
Your weather planner
Low clouds move into the country early Wednesday, pushing out to the foot of the mountains. It will be a shallow sea layer, meaning dense fog is more likely to develop, especially near the shoreline.
The sky is clear in the afternoon, but temperatures remain cooler than average for most.
Offshore winds begin to develop early Thursday morning, leading to warmer temperatures later in the week.
Tomorrow's highlights

Get your 7-day weather forecast: LA West | LA East | San Fernando Valley / Ventura County | Orange County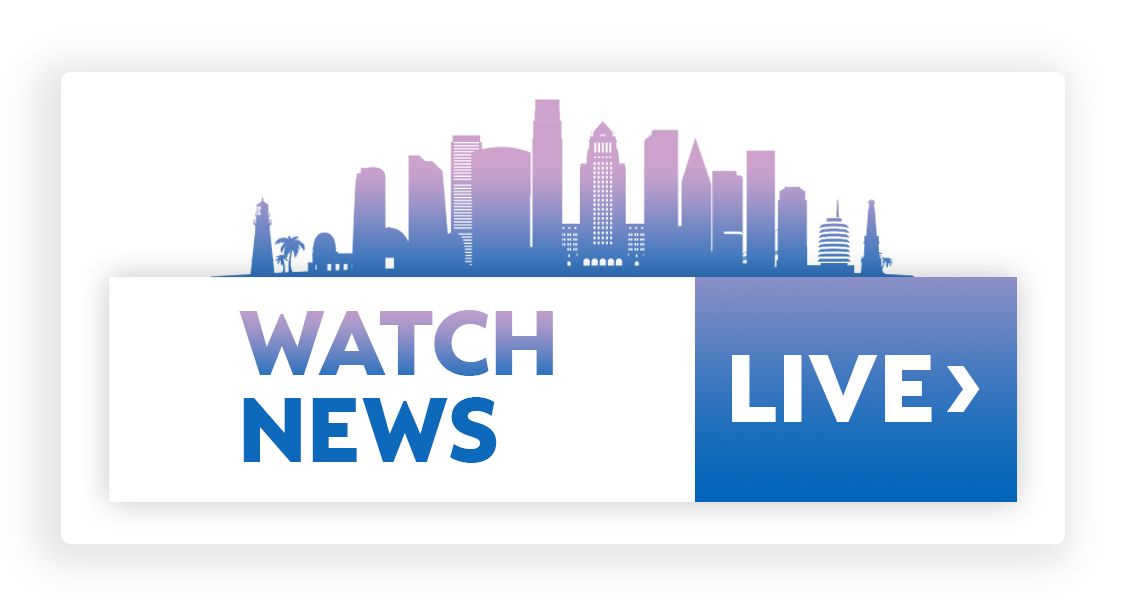 Today's big stories
Health authorities warn of increasing intensive care units due to COVID
The percentage of COVID-19-positive hospital patients admitted to intensive care units in Los Angeles County is rising slowly, despite suggestions that the omicron variant of the virus causes less serious infections, health officials said Tuesday.
According to the county Department of Public Health, the average daily hospitalization of people with COVID rises from 588 a day in the week ending January 11, to 644 in the week ending Monday.
During the same period, the proportion of COVID-positive patients admitted to the intensive care unit increased from 25% to 31%, and the percentage of patients in need of ventilation increased from 20% to 27%.
"Let us not deceive ourselves by not recognizing the danger of the omicron variant, which is capable of spreading at lightning speed and causing serious illness among our most vulnerable residents," county public health director Barbara Ferrer said in a statement. "Since the beginning of the pandemic, we have recognized that although many people experience mild illness from COVID, there are others that we love and need who will not do well if they become infected.
"And while vaccines and boosters provide strong protection, those who are elderly, have serious health problems or are immunocompromised remain at higher risk," she said. "We still do not know the long-term consequences of omicron infections, including the development of long-term COVID or MIS-C in children."
According to government figures, there were 4,701 COVID-positive people in county hospitals as of Tuesday, up from 4,564 a day earlier. The number of these patients in the intensive care unit was 680, up from 621 on Monday.
Free COVID-19 testing can be ordered the Tuesday before the official launch
A new government website ordering free COVID-19 tests at home went live Tuesday ahead of its official launch Wednesday morning, in a soft rollout to "address troubleshooting," a White House official told Spectrum News.
Late Tuesday morning, an order form appeared on the US Postal Service website for the free tests as well as a link and more information on the new federal website, COVIDtests.gov. The order form asks for your full name, delivery address and email for a confirmation.
The tests are free and will be sent free of charge from the end of January, which means that they are not intended for immediate use, as the highly infectious omicron variant continues to dominate.
Tests are limited to four per. residential address. When a household requests testing, users attempting to place an additional order will see a message that says "COVID-19 testing has already been ordered at home to this address."
The Biden administration has planned to buy 1 billion home tests, starting with a first wave of 500 million to order this week. As of Friday, the United States had provided 420 million tests so far, and officials said they were working to complete the last 80 million.
Kristin Crowley nominated to be the next LA Fire Chief, the first woman to lead in 135-year history
Kristin Crowley will be the next fire chief for the city of Los Angeles, Mayor Eric Garcetti announced Tuesday. This is the first time in the department's 135-year history that a woman has to head the board.
She replaces Ralph Terrazas, who retires on March 26. Terrazas has spent 38 years working for LAFD and was the city's first Latino fire chief to serve in the role since 2014.
"At every task, she has performed at the highest level, and I think she will continue to do so," outgoing LAFD chief Ralph Terrazas said of Crowley, whom he has promoted three times over the past seven years.
Crowley is the highest-ranking woman in the LAFD and has served in several roles in the department, including firefighter, paramedic, engineer, fire inspector, captain, battalion commander and most recently as acting fire marshal and deputy fire chief.
4. Grammy Awards move from LA to Las Vegas after COVID postponement
Following a postponement due to an increase in COVID-19 cases, the 64th Grammy Awards ceremony was moved Tuesday from downtown Los Angeles to Las Vegas.
The Grammys were originally set for Jan. 31 at the Crypto.com Arena, but the Recording Academy chose to postpone the event due to rising COVID incidents in the Los Angeles area.
Although no specific reason was offered for the change of venue, the postponement led to scheduling issues that involved not only the availability of the Crypto.com Arena, but also finding a place in the CBS broadcast schedule.
The Grammys will now be held on April 3 at the MGM Grand Garden Arena in Las Vegas. The choice of this date forced a rescheduling of the CMT Music Awards, which was scheduled for the same night in Nashville, also broadcast by CBS. A new date for the CMT show was not immediately announced, and officials said it would only be later in April.
5. Panel Summits January 6 Trump allies Rudy Giuliani, Jenna Ellis, Sydney Powell
The House committee, which is investigating the January 6 riots in the US capital, on Tuesday issued summonses to four allies of former President Donald Trump, "who publicly supported unsubstantiated allegations about the 2020 election and participated in attempts to disrupt or delay the certification of Election results. " including former New York Mayor Rudy Giuliani.
The panel calls for documents and testimony from Giuliani, who served as Trump's lawyer, as well as other members of the former president's legal team: Jenna Ellis, Sidney Powell and Boris Epshteyn.
"The four people we have convened today put forward unsupported theories of electoral fraud, pushed for efforts to overthrow the election result, or were in direct contact with the former president about attempts to stop the counting of electoral votes," the rep. Bennie Thompson from Mississippi. , the chairman of the panel wrote in a statement.
On January 6, Giuliani addressed a crowd of Trump supporters at a meeting just before the deadly uprising, calling for a "trial by fight."
---
Your notes for tomorrow
President Biden holds a formal press conference
Half a billion free, at home, fast COVID-19 tests made available
Consultation in the House Supervisory Committee on price cutting in military contracts
Foreign Minister Antony Blinken visits Ukraine in the midst of 'Russian threat'
AT&T and Verizon launch joint 5G wireless services due to flight safety concerns
The Lakers host the visiting Indiana Pacers at 7:30 p.m. at the Crypto.com Arena
---
If you missed it

Southern California celebrated the life and legacy of Martin Luther King Jr. with acts of service on MLK Day, the only federal holiday designated as an official day of service.
In this week's "In Focus SoCal", host Tanya McRae visits the Orange County Community Action Partnership, which has its own affiliation with the civil rights movement, to see how it prepared for MLK Day with its annual service event at its food bank.
.