Long queues and delays at Australian airports could worsen from today as baggage handlers across the east coast initiate industrial action.
The potential strike threatens to impact baggage handling for up to 20 airlines, including Qantas, Singapore Airlines, Etihad and Air Canada.
The Transport Workers Union said it will apply to the Fair Work Commission today to hold a vote on strike action as it negotiates with the country's largest baggage handling company, Dnata, over a new workplace agreement.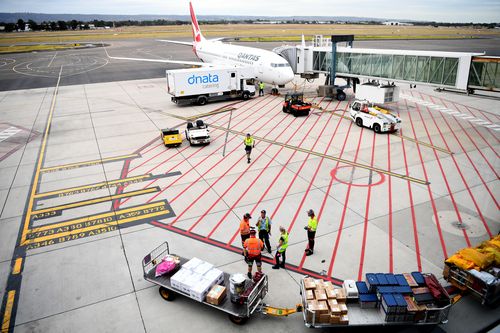 The application is the first move towards receiving legal protection to industrial action.
Dnata is owned by the Dubai-based airline Emirates,
If that strike action does go ahead, it could affect thousands of travellers in Melbourne, Brisbane and Sydney.
Meanwhile, Sydney airport announced this morning it is working to fix an IT glitch.