In federal court this week, a formerly Proud Boy who turned on his alleged co-conspirators testified about increasingly violent conversations among the far-right group's members before the Jan. 6 attack on the US Capitol.
Matthew Greene of Syracuse, New York, took the stand Tuesday in Washington in the trial of the former Proud Boys leader and four associates, each charged with seditious conspiracy against the United States, among other charges, as part of an alleged plot to disrupt the certification of President Joe Biden's 2020 election victory.
Enrique Tarrio, the former manager, and Ethan Nordean, Joseph Biggs, Zachary Rehl and Dominic Pezzola have all pleaded not guilty.
In his testimony, Greene said that in the weeks leading up to January 6, 2021, the group had attempted to incite violent interactions with those they believed to be part of an "antifa" or anti-fascist group.
"We, as the proud boys, almost saw ourselves as the foot soldiers of the right, whereas antifa was the foot soldiers of the left," Greene said.
After Biden defeated Donald Trump to become president, the Proud Boys were "more and more angry about the outcome of the election," Greene said, "and at that point I was pretty well convinced we were headed for a civil war. "
Assistant U.S. Attorney Erik Kenerson questioned Greene about his first interactions with the Proud Boys as he described the group's recruitment process, including an online application and in-person screening. Greene's cooperation appears to be critical as prosecutors seek to prove that The Proud Boys were more than a loosely organized drinking club, as defense attorneys have claimed.
Arrested in April 2021, Greene initially pleaded not guilty to charges of conspiracy and obstruction of Congress, but he changed his plea about eight months later — after striking a deal with prosecutors.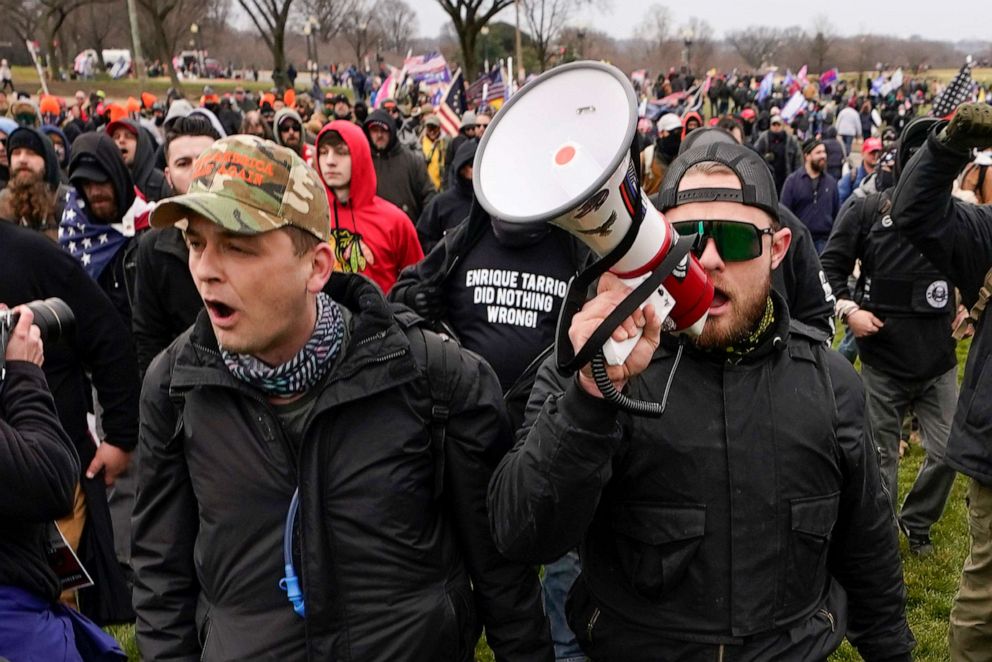 On the stand Tuesday, Greene acknowledged he was upset by the results of the 2020 presidential election and said he was looking for like-minded people to share his political concerns. But the events of January 6 were a wakeup call, he said.
"After everything that happened (on Jan. 6), I got kind of slapped in the face," he told the jury.
He denied direct knowledge of alleged plans to revolt by the management of the Proud Boys. Defense attorneys said he was not part of group messaging used by management and had no direct interaction with Rehl or Tarrio.
But prosecutors alleged that Greene had personal interactions with several Proud Boys members on multiple occasions. Testifying about a culture of violence, Greene said Tarrio and Pezzola were present at times when they discussed the use of force on Jan. 6.
"I can't say it was ever overtly encouraged," Greene said. "But it was never discouraged, and when it happened, it was celebrated."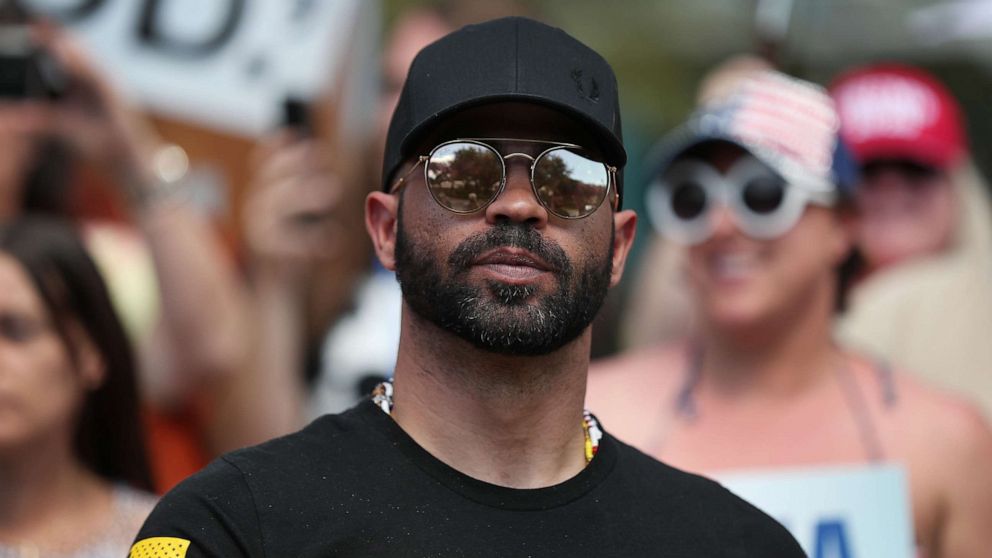 On cross-examination, Greene acknowledged that he never had a direct conversation with Biggs, Tarrio or Nordean, but described a "collective expectation" among members of the group that violence was permissible.
Defense attorneys have strongly objected to the use of Greene's testimony during the trial, saying he made broad assumptions about the defendants based on irrelevant interactions with other members.
"It's just amazing that this person — to the court's understanding — who says he knows nothing about nothing about nothing … all of a sudden he's saying he has all this information," defense attorney Carmen Hernandez said Tuesday.
Several defendants said that allowing his testimony should result in a mistrial, a suggestion that U.S. District Judge Timothy Kelly rejected.