// = do_shortcode ('[in-content-square]')?>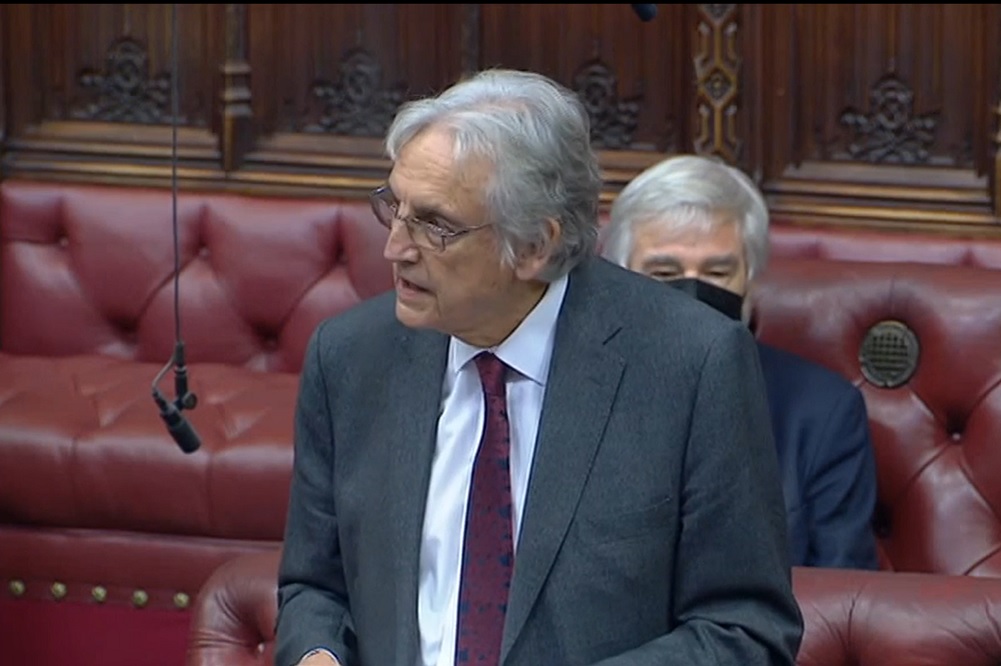 The tradition of selecting members of the House of Lords on the basis of their ancestry has been criticized for favoring peers from London and the south-east of England over Wales and other parts of Britain.
Speaking in Westminster's upper house today, Lord Grocott claimed that among hereditary peers there was "one peer from Wales, the West Midlands and the North East combined, and there are 19 from London and the South East".
His argument came amid a new attempt to stop the guaranteed representation of aristocrats in parliament, with a bill to abolish the practice of hereditary peer-by-election elections returning. Currently, hereditary peers can get seats for life through a poll among a handful of other hereditary peers.
There are 92 hereditary peers in the House of Gentlemen, which means that by 2021, about 11% of Second Chamber legislators will be there solely because of the circumstances surrounding their birth.
Mister Grocott's bill got its second reading in Gentlemen Friday, but another Lord present claimed that the Hereditary Peers were, in fact, a way of offsetting London rule.
"It's also true that the continued presence of hereditary peers is contributing to a slightly more diverse geographical spread in what is an overwhelming metropolitan area," Viscount Trenchard said during the debate.
"The noble Lord, Lord Grocott, forgot that my noble friend Lord Harlech comes from Wales and that my noble friend Lord Ridley comes from the Northeast."

'Old-fashioned'
This year, seven new aristocrats have been elected to the Lords, the most recent being Lord Hacking, who took office earlier this month.
In July, Viscount Stansgate, the son of former Labor MP Tony Benn, who famously resigned his peerage, joined the Lords in an undisputed election.
The Electoral Reform Society called on the government to support Lord Grocott's law as a springboard to a real reform of the unelected Second Chamber.
»These middle choices are beyond satire. "In the 21st century, a system where we have by-elections for only 92 seats in the House of Lords, where only hereditary comrades can stand and only comrades can vote, can not be taken seriously," Lord Grocott said.
"Seven new peers have been" elected "this year alone – more than any other year since they were introduced in 1999. I would love to think that with support, this bill could mean they will be the last."
Darren Hughes, executive director of the Electoral Reform Society, said it was "shocking" that hereditary aristocrats in 2021 were still guaranteed representation in Westminster.
"Elected gentlemen have given seats for life to vote on our laws because of nothing but the circumstances surrounding their birth – leaving ordinary voters with no influence at all," he said.
What's worse is that repeated attempts to phase out this archaic practice have been blocked by the same unelected, irresponsible and out of touch aristocrats who continue to take advantage of it.
"This bill should be uncontroversial – a common sense reform that would be a small step forward in the modernization of our Second Chamber. Failure to support this modest change would be a spectacular end in itself for both ministers and the 800 Lords.
"It's time for us to get serious about modernizing our policy. This bill is a chance for the government to get this out of touch chamber and embark on a path of real reform – to scrap this private membership club and replace it with a just-elected Senate across the UK is the only way forward. "