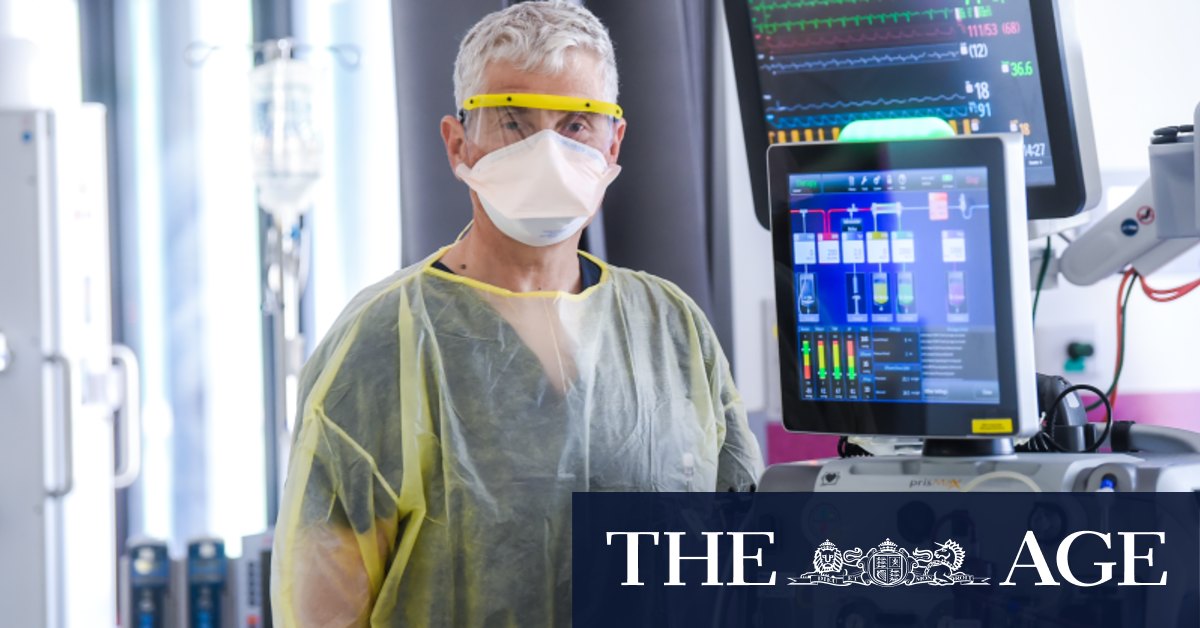 As of Saturday, there were 849 COVID patients in hospital but only 27 in ICU. At the peak of last year's Delta wave, there were 163 COVID patients in ICU, including 106 on ventilators.
Western Health chief executive Russell Harrison said the impact of the current wave had not yet matched what his hospitals experienced in January, when five COVID wards were full and hospital staff were treating a further 400 cases in the community. The hospitals are now operating four COVID wards and supporting about 70 cases in the community.
"We have got a lot of patients continuing to come in, our staff are tired, we have got sickness amongst our staff," he said. "It is nowhere near what it was in January, when we had significant numbers of staff furloughed with COVID."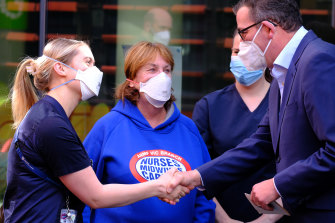 Premier Daniel Andrews and Health Minister Mary-Anne Thomas visited Sunshine hospital on Sunday to announce an expansion of a training program that provides government funding for student nurses and midwifes to work part-time in public hospitals.
When pressed on when and how severe the peak of the current COVID wave was likely to be, neither offered a direct answer.
Andrews said there had never been an "easy winter" in the health system and the current one was particularly challenging because of the combination of a "nasty strain" of flu, COVID and the neglect of other medical conditions during the lockdown years. He encouraged people whose vaccinations were not up-to-date to talk to their doctors about the benefits of booster shots.
Thomas said the severity of the current wave would depend on whether people followed the public health recommendations to get vaccinated, wear a mask in indoor, public places, and stay home when sick. "The peak depends very much on the actions everyone takes," she said.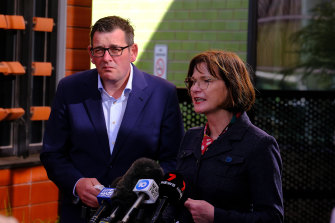 One of the issues adding to pressure on the hospital system in all states is the number of National Disability Insurance Scheme clients who are stuck in hospitals waiting for suitable accommodation.
The Premier confirmed that Roderick McRae, the state president of the Australian Medical Association, had proposed to him using the newly built Mickelham quarantine facility as interim accommodation.
Andrews described it as an "interesting idea" but did not commit to it. He said the 500 bed Mickelham facility, which currently costs taxpayers about $1.5 million a week to maintain, was being used to house 83 people who were infected with COVID and unable to isolate at home. "I expect those numbers to grow," he said.
Stay across the most crucial developments related to the pandemic with the Coronavirus Update. Sign up for the weekly newsletter.