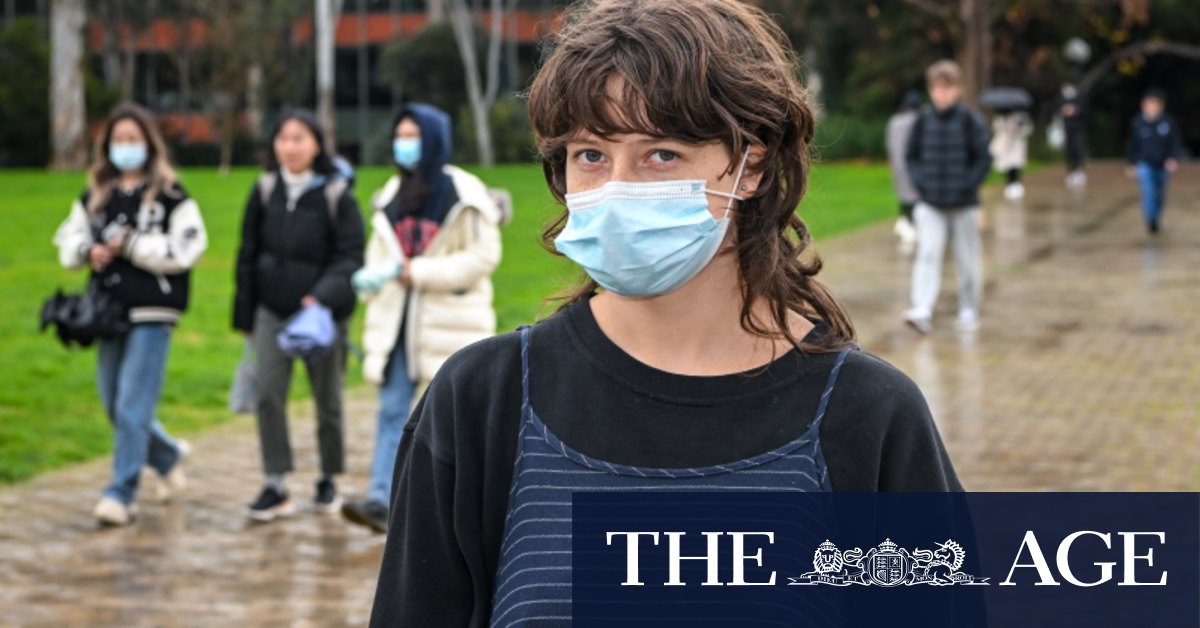 David Gonzalez, the National Tertiary Education Union's Melbourne branch president, said many university staff were nervous about being in confined workspaces, including classrooms, and would prefer to teach remotely.
"The vice-chancellor and the provost are hellbent on returning everyone to campus and don't want to hear anything other than the implementation of their fantasy land of a return to campus," he said.
Georgia Gillies, a first-year arts student, backed the push if it would support a full on-campus experience, saying she enjoyed her classes much more in person than online.
"It's good that they are doing something like that right now [expecting staff and students to wear masks], because I think there is going to be a spike in cases again," she said.
Loading
However, she questioned why the university had dropped its vaccination mandate earlier this month if it was committed to reducing the spread of illnesses.
"I'm lucky because I'm triple vaccinated and I feel confident about being able to survive [COVID], but I don't think it's going to make people who are disabled or chronically ill feel safe."
The university's chief operating officer, Allan Tait, said ending the vaccine mandate was "consistent with recent changes to Victorian pandemic orders".
Melbourne University speech pathology students Adele Stewart and Charlotte Scaunich said the expectation to wear masks was unworkable in their classes, with its emphasis on sounds and mouth movements.
"The teacher was trying to show us different sounds and how to make them with your mouth and he's got to pull his mask down every five seconds," Scaunich said.
La Trobe University, meanwhile, has backed its own experts' advice on vaccinations ahead of the pandemic orders, and will extend its vaccine mandate for students and staff on campus beyond winter to the end of second semester in October.
It is the only Victorian university to have maintained a mandate on vaccinations this semester.
"With vaccination requirements now the responsibility of individual employers, the university has a duty under the Work Health and Safety laws to minimise the risk of COVID-19 exposure in the workplace," La Trobe said.
"Our public health experts have emphasised that COVID-19 vaccinations remain an important way to protect us from severe illness, hospitalisation and death."
Stay across the most crucial developments related to the pandemic with the Coronavirus Update. Sign up for the weekly newsletter.