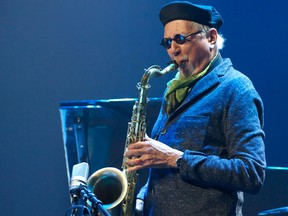 Reviews and recommendations are unbiased and products are independently selected. Postmedia may earn an affiliate commission from purchases made through links on this page.
Article content
The 2022 Ottawa Jazz Festival could rename itself the 2022 Really Good Music Festival and many fans of all musical stripes would simply nod knowingly.
Article content
Mind you, it could also be said that the return of any beloved cultural event after a two-year, pandemic-induced hiatus will be really good.
But this year's jazz festival, a super-sized, 40th-edition extravaganza that runs from June 24 to July 2, has bonafide bragging rights when it comes to both the quality and breadth of its lineup.
Among more than 100 concerts in venues ranging from Confederation Park to the National Arts Centre's Studio and Fourth Stage to selected club bandstands around town, there are legends and legends in the making, from returning favourites the Jazz at Lincoln Center Orchestra to buzz-worthy upstarts like virtuosic funk keyboardist and vocalist Cory Henry.
Article content
And given that the jazz festival discovered diversity long before it became a social watchword, the event's acts cover everything from swinging mainstream jazz to ultra-groovy funk, from edgy improvisers to rootsy singer-songwriters. The festival's most innovative acts shatter and remix any genre constraints you might want to impose.
Look no further than the festival's big band offerings to see the scope of what's on offer.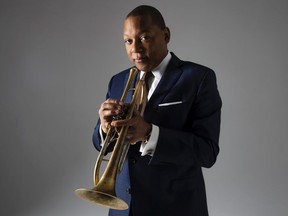 The Jazz at Lincoln Centre Orchestra (JLCO), which will make its fifth visit in 15 years to the park's main stage on June 29, champions the jazz tradition that extends from Louis Armstrong a century ago into today's vital, swing-based music, making its leader, trumpeter and jazz advocate Wynton Marsalis, proud.
Article content
But minutes after the JLCO concert ends, the Louis Cole Big Band will play the OLG Stage across Laurier Avenue. Led by the young Los Angeles-based drum phenom and multi-instrumentalist, this showy, driving high-octane funk outfit is in some ways the JLCO's antithesis.
That's not to mention the three Ottawa-based big bands that will each play the OLG stage — pianist Miguel De Armas's Ottawa Latin Jazz Orchestra (June 26, 2 p.m.) bluesman J-W Jones' big band (June 30, 7:30 p.m.), and trumpeter Ed Lister's Prime Rib Big Band (July 1, 2 p.m.).
If it's internationally renowned modern jazz instrumentalists that you want, the festival will satisfy. Expect brilliance from the small groups of drummers Jochen Rueckert (June 24, 9 p.m., Fourth Stage) and Allison Miller (July 2, 9 p.m., Azrieli Studio), guitarist Julian Lage (June 28, 7 p.m., Azrieli Studio) and saxophonist Joel Frahm (June 27, 9 p.m., Fourth Stage), as well from the solo concert of pianist Marc Copland, a singular and supple harmonic wizard (June 26, 7 p.m., Fourth Stage).
Article content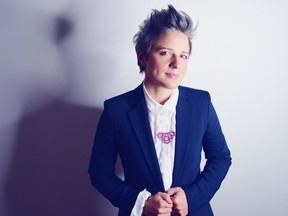 OTTAWA – June 20, 2022 – Jazz drummer and bandleader Allison Miller, who appears at the 2022 Ottawa Jazz Festival. Photo provided by the festivalThere are also Canadian jazzers playing the OLG stage who also deserve international renown, including recent Juno Award winner and guitarist-vocalist Jocelyn Gould (June 24, 7:30 p.m.), Montreal's sublime CODE Quartet (June 28, 7:30 p.m.) and transfixing vocalist-trumpeter Tara Kannangara (July 2, 7:30 p.m.).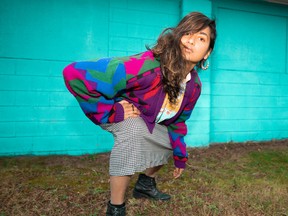 Looming over the festival's other certified jazz acts is Charles Lloyd, an 84-year-old saxophonist and spiritual marvel, whose all-star quartet includes guitar great Bill Frisell, stalwart bassist Reuben Rogers and trendsetting drummer Eric Harland (June 25, 9 p.m., Main Stage).
Article content
Other Main Stage acts offer different sounds of Americana, whether it's the bluegrass-based formation Punch Brothers (June 24, 9 p.m), gospel icons Blind Boys of Alabama (June 26, 6:30 p.m.) or the June 28 double bill of Lucinda Williams (6:30 p.m.) and Emmylou Harris and the Red Dirt Boys (9 p.m).
Article content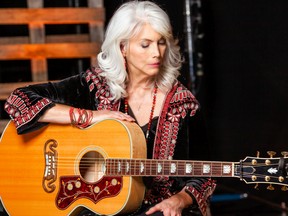 The festival offers a cavalcade of jazz vocalists, especially from Canada's ranks.
In their respective Azrieli Studio shows, the American's Cécile McLorin Salvant (June 24, 7 p.m.) and Theo Bleckmann (June 30, 7 p.m.) promise striking re-imaginings of material drawn from a wide musical spectrum.
The Canadian vocal contingent includes Emilie-Claire Barlow, whose pristine singing will grace pianist Amanda Tosoff's lush, poetry-inspired Words project (June 25, 7:30 p.m., OLG Stage), as well as Elizabeth Shepherd, performing with guitarist Michael Occhipinti (June 24, 7 p.m., Fourth Stage), Holly Cole (June 25, 6:30 p.m., Main Stage) and Laila Biali (July 3, 6:30 p.m., Main Stage). The latter three smartly welcome pop elements into their music.
Article content
The festival could have designated June 27 its New Orleans night. Dirty Dozen Brass Band plays the Main Stage at 9 p.m., while up-and-comers Aurora Nealand and the Royal Roses (6:30 p.m., Main Stage) and Cha Wa (10:30 p.m., OLG Stage) are also on the bill. Admission to these earthy, fundamental concerts is free.
While reeds player and vocalist Nealand fronts a staunchly traditional quintet, she's also in the uncategorizable new quartet simply called George, led by the profound drummer John Hollenbeck (June 29, 7 p.m., Fourth Stage).
Other bracing, cutting-edge improvisers include alto saxophonist Tim Berne (June 26, 5 and 9 p.m., Fourth Stage), guitarist Mary Halvorson's Code Girl (June 25, 9 p.m., Azrieli Studio) and Toronto trumpeter Lina Allemano (June 28, 9 p.m., Fourth Stage).
Article content
On July 2 in the Fourth Stage, Vancouver's finest avant-gardists will play back to back. At 7 p.m., clarinetist François Houle leads a group with fellow Vancouverite and guitarist Gord Grdina, plus the celebrated free-thinkers Mark Helias on bass and drummer Gerry Hemingway. At 9 p.m., Grdina's own Nomad trio includes the unconventional but enthralling musicians Matt Mitchell on piano and Jim Black on drums.
Youthful groove-lovers should prefer Afrocentric saxophone star Kamasi Washington (July 3, 9 p.m., Main Stage), keyboard-playing Cory Henry and the Funk Apostles (June 30, 9 p.m., Main Stage), guitar-playing Cory Wong (June 29, 6:30 p.m., Main Stage), the Louis Cole Big Band (June 29, 10:30 p.m., OLG Stage) and the ferociously funky Ghost-Note (July 3, 10:30 p.m., OLG Stage).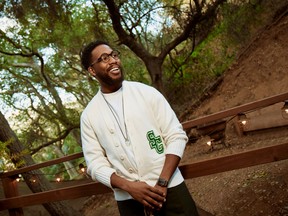 More akin to chamber music are the recondite pleasures of Norwegian pianist Tord Gustavsen's trio (July 2, 7 p.m., Azrieli Studio), the Dutch trio Under the Surface (June 25, 9 p.m., Fourth Stage) and Ottawa guitarist-composer Roddy Ellias's Free Spirit Ensemble (June 27, 7 p.m., Fourth Stage), which features vocalist Kellylee Evans.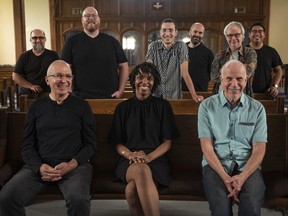 Peter Hum has been an Ottawa Citizen journalist for more than 30 years and a jazz pianist for even longer. His sextet plays the 2022 Ottawa Jazz Festival June 29 at 5p.m. in the Fourth Stage.