Faced with a staffing shortage that's expected to get worse as the holiday season begins, the province announced Wednesday it will be reducing services in several emergency rooms this summer.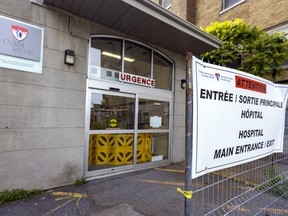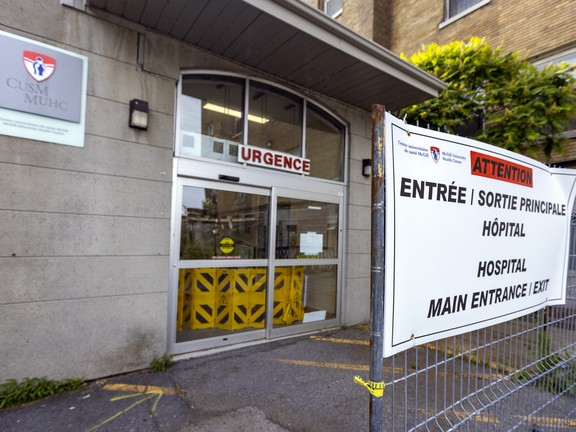 Article content
The Quebec government is abandoning people in need of care and could be putting lives at risk by partially closing several emergency rooms across the province, doctors and patients' rights advocates are warning.
Article content
Faced with a staffing shortage that's expected to get worse as the holiday season begins, the province announced Wednesday it will be reducing services in six emergency rooms this summer.
But the government was urged to either reconsider the decision or provide concrete alternatives to avoid causing gaps in care during the coming months.
"No community emergency room should be closed, ever," said Dr. Paul Saba, the head of the Lachine Hospital's council of physicians.
"It increases mortality risks, particularly for time-sensitive illnesses such as heart attacks, strokes and severe infectious diseases. Studies have confirmed that."
Quebec Health Minister Christian Dubé announced the service reductions on Wednesday, saying the government was left with no choice since there aren't enough available health-care workers.
Article content
A total of 59,600 employees are projected to be absent from the health network this summer. That's nearly 8,000 more than last year.
Speaking to reporters in Quebec City, Dubé said there are a host of reasons for the shortages.
Some workers have left the network altogether, some are being treated for long COVID and many others are getting summer vacations this year after not being allowed to take one last year.
"The main reason it will be more difficult is because the government made a clear commitment to nurses and all personnel that there would be holidays this summer," Dubé said. "It's normal that people want to rest. Our nurses really worked hard for the last two years."
The minister, however, did not hide the effects of the shortages.
Article content
"It will be a hard summer," Dubé said. "We know we will have to reorganize services, but we are working with managers to minimize the impact."
There are 117 emergency rooms in Quebec.
Emergency services will be partially closed at the Coaticook Hospital in the Eastern Townships, the emergency clinic in Windsor, La Mitis Hospital in the Lower St. Lawrence region, and the emergency clinics in Fortierville in the Mauricie region and Témiscaming-Kipawa in Abitibi-Témiscamingue.
The emergency room at the Lachine Hospital will also continue to operate at a reduced schedule, remaining closed to ambulances at night.
In an interview Wednesday, patients' rights advocate Paul Brunet said the shortages were foreseeable and the government should have been ready with a better solution.
Article content
The president of the Conseil pour la protection des malades, Brunet said it's unacceptable to close ERs without offering other options to those who rely on them.
"Patients are stuck," Brunet said.
"How about offering an alternative? Or searching for alternatives? Do a bit more than just saying, 'Oh well, we need to close ERs,' " he added. "That's not the way to treat patients."
In a statement, the Health Ministry said it is working to find ways to ensure Quebecers will have access to front-line health services.
It also urged people to avoid going to emergency rooms if possible, or to pick one that is nearby and open by using the 811 phone line.
Dubé said despite the shortages, Quebec does not envision any drop in the number of surgeries that will be performed. The province is still trying to catch up on the backlog created during the pandemic.
According to the Index Santé website, as of Wednesday evening the highest ER occupancy rates in the Montreal area were at the Royal Victoria Hospital (185 per cent capacity), Jewish General Hospital (181 per cent) and Lakeshore General Hospital (165 per cent).
pauthier@postmedia.com
jfeith@postmedia.com
Montreal ERs overcrowded as health-care staff shortages continue

Santa Cabrini has till September to show how ER wait times have improved