Kerry Stokes' television and publishing company Seven West Media has entered into an agreement to acquire its regional subsidiary Prime Media Group for $ 131.9 million.
The two companies announced the deal in statements filed with ASX on Monday. "The proposed transaction is extremely attractive to both shareholders [companies]", said Seven in its ASX release.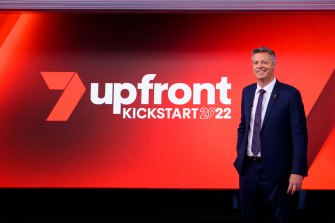 Seven CEO James Warbuton said the proposal is an 'important step' for the two companies. "This means we will be able to provide advertisers with easy and hassle-free access via a single platform to capital and regional markets," he said.
Seven estimates that the acquisition will generate between $ 5 and $ 10 million in cost savings annually.
Seven first tried to acquire Prime in 2019. The group was blocked by then-shareholders Anthony Catalano and Bruce Gordon.
This acquisition will be the subject of a vote by Prime Media Group's shareholders in December 2021. Seven said the decision is supported by major Prime directors and shareholders who own 43.5 percent of the company.
More on the way