Saturday was a rough day across portions of Ontario and Quebec that were rocked by severe thunderstorms. The storms even produced a possible tornado in the Laurentians. We'll see several more rounds of thunderstorms on Sunday, some of which could reach severe limits again. More on what you can expect Sunday and beyond, below.
---
MUST READ: Get equipped for summer DIY with this comprehensive list of gear
---
Sunday: Risk for severe weather creeps into southern Ontario
Saturday's storms packed a punch across portions of eastern Ontario and southern Quebec.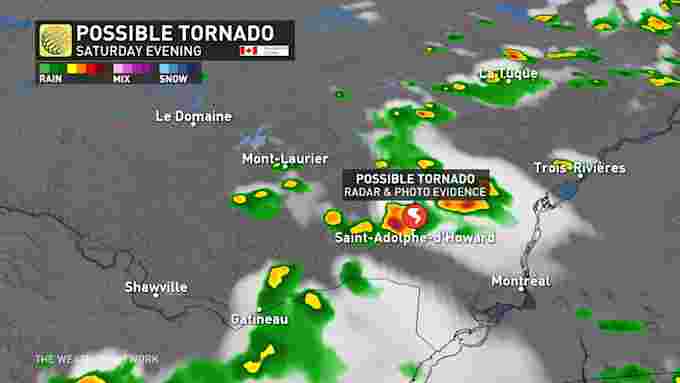 The storms thrived on the ample heat and humidity plastered across the region, putting down gusty winds, large hail, heavy rain, and even a possible tornado in the Laurentians north of Saint-Adolphe-d'Howard.
The stormy weather isn't quite done with us just yet.
Sunday has the potential to see several rounds of thunderstorms sweep across the southern halves of Ontario and Quebec.
A complex of thunderstorms trekking across the northern United States could reach communities in southwestern Ontario early Sunday morning, waking residents up with rumbles of thunder, heavy rain, and gusty winds.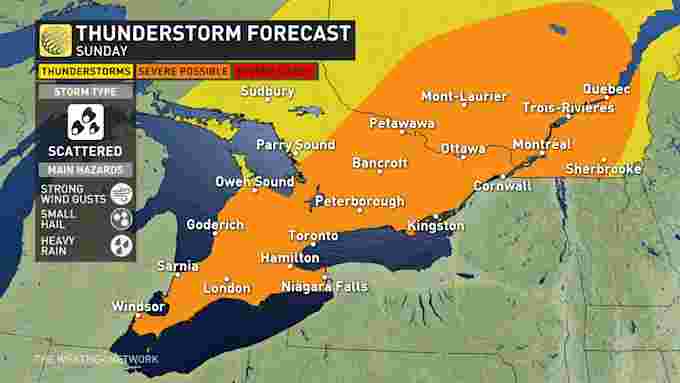 More rain and thunderstorms could traverse southern Ontario through the morning hours on Sunday.
Meanwhile, a cold front scooting south will collide with the hot, unstable air parked over the region. Widespread thunderstorms are possible along and ahead of the cold front during the day on Sunday as the boundary moves through the region.
Some of the storms could reach severe limits, potentially producing large hail, strong wind gusts, and heavy rainfall. There is a bit of uncertainty with storm coverage in southern Ontario, though, given the morning rain and storms. Storm coverage and intensity here will depend on how much the atmosphere can recover and destabilize again during the afternoon.
---
DON'T MISS: Protect yourself from the strong summer sun with these fantastic products
---
WATCH: What to do if live power lines fall onto your vehicle during a storm
Looking ahead: Beautiful start to the last week of July
Conditions will grow calmer and a touch cooler behind the cold front. We can expect lower humidity and temperatures around seasonal as we start the last week of July, a change that'll feel downright refreshing after this past week.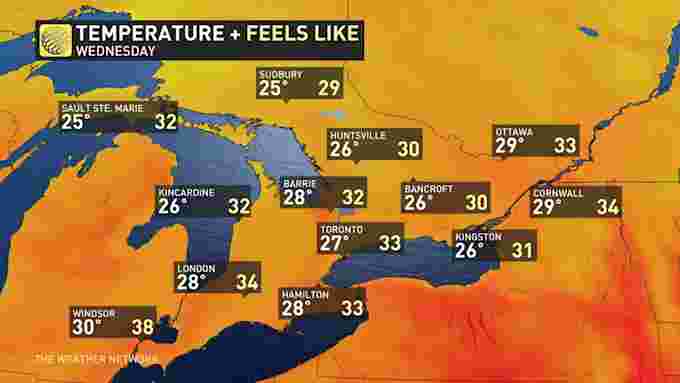 Our next opportunity for active weather will arrive by the middle of next week, followed after by a return to pleasant conditions and near-seasonal temperatures heading into the long weekend.
Thumbnail courtesy of M Z, taken in Embro, Ont.
Stay tuned to The Weather Network for the latest on conditions across Ontario and Quebec.